A walk in London, Montreal, New York, Los Angeles, …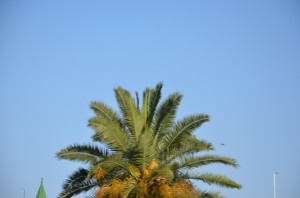 Auteurs / Authors : Marielle Agboton, Jean-Christophe Lanquetin, Natasha Christopher
Description : Photographier la ville depuis une voiture ou à pied en cadarant de manière à faire apparaître une nouvelle ville. Remarquer les détails d'une ville et lier ces détails à un imaginaire de l'ailleurs. Et par la même occasion éliminer ce qui ne fait pas sens dans l'élaboration de « l'ailleurs ».
Axes de recherche / Research axes (Play/Urban)  :
– Post-colonial
– Ville comme décors / fictions de l'ailleurs / ville-espace mental > toute ville a la mémoire d'une
autre ville en référence (sédimentation des imaginaires)
>>>>>>>>>>>>>>>>>>>>>>>>>>>
In situ
médium : photographie / marche / déplacement automobile
genre : photographie documentaire/fiction
concept : différentes approches selon les photographes et la représentation "imaginaire" qu'ils
ont des villes, des clichés
participants : photographes
durée : 1 heure
ville : Joburg centre et banlieue
Questions :
– Qu'est-ce qui fait que l'on pense à une autre ville (architecture/rapport d'échelle, énergie
urbaine, corps dans l'espace, déplacements…)
– Question du cadrage (éliminatoire?!!) ?
– Comment l'illusion d'autres villes apparait dans l'environnement urbain avec ses habitants
Sud-Africains ?
– Imaginaire croisé ?
– Analyser les exemples : massif et monumental et tours avec les skaters en background /
palmiers / architectures coloniales / etc…
>>>>>>>>>>>>>>>>>>>>>>>>>>>
Exhibit
médium : Impression papier > page de livre agrandie à partir de la publication
genre : Accrochage mural des photographies documentaire/fiction
concept : illusion / tromperie / imaginaire / clichés
participants : public
durée : 5 heures le soir temps expo
ville : Salle d'exposition de Vansa – King Kong Joburg
Questions :
– Les visiteurs de l'expo sont'ils influencés par la légende dans la validation de la ville proposée?
>>>>>>>>>>>>>>>>>>>>>>>>>>>
Analyse critique / Critical analysis :
>>>>>>>>>>>>>>>>>>>>>>>>>>>
Protocoles (collectif) d'action / (collective) action protocols :
Cadrer une réalité pour obtenir une représentation qui donne à voir un imaginaire
>>>>>>>>>>>>>>>>>>>>>>>>>>>
FREE SPACE
L.A > Natasha Christopher
The all serie of NYC images.
The exhibition at VANSA