hands.map.text.
Exercise one:
restitution.output.process
map.text.hand.reunite.
Juliette
Floriane
Megan
Helene
Joe
Skye
Travelling across the surface of an urban landscape in a similar movement to text written on the surface of a map (Strasbourg). "..a project for birds.."
The word (HANDS) was written over an area which included a high school, university and an office block. We navigated our way with the word hand in mind. We created the written word across the landscape by forming lines of people by linking hands with each other. Twenty minutes into the intervention members of the public started to participate by joining our hand linked line of humans. In the act of travelling in a straight line across the urban landscape it was necessary to invade spaces which usually requires some form of acceptance or authorization. We found ourselves in a school corridor, a printmaking studio, a wood workshop, and inside the boom of office premises. Certain spaces that we passed through looked over our unauthorised entry while others took note of our unauthorised presence in a foreign space.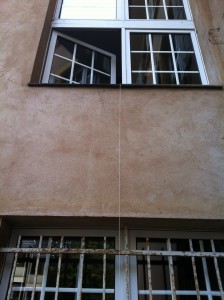 String was used where hands couldn't reach, as a connecting device.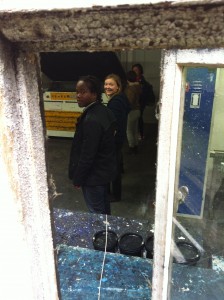 Through a window into a printmaking studio.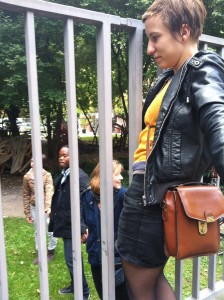 Through a fence into the premises of an office building.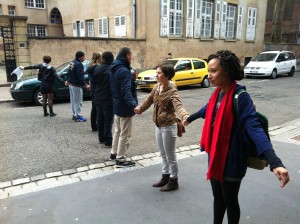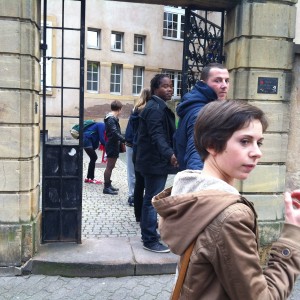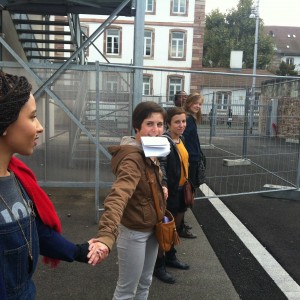 Juliette enjoying some delicious paper in a school playground.